Are you craving delicious, crunchy chicken tenders without the hassle of deep frying? Look no further! This easy recipe for Crispy Pan-Fried Chicken Tenders will satisfy your cravings and have you coming back for more. Plus, it takes less time and uses less oil than traditional recipes. Let's dive into this mouthwatering dish that will become a family favorite in no time.
Lately, my son has been obsessed with Applebee's chicken tenders and their delectable honey mustard sauce. So, we decided to make our own version at home. We opted for pan-frying instead of deep frying to simplify the process and reduce the mess. The result? Chicken tenders that are just as crispy and flavorful as the ones you get at a restaurant.
Why This Recipe Works
This recipe is a quick and easy 30-minute meal, perfect for busy weeknights. With just a handful of pantry staples, you can whip up a plate of extra crispy chicken tenders without any hassle. The best part? Everyone in the family will love them!
How To Pan-Fry Chicken Tenders
Ingredients
Chicken tenders
Flour
Seasonings: salt, pepper, garlic powder, onion powder, and paprika
Eggs
Prep!
Start by placing the flour, salt, pepper, garlic powder, onion powder, and paprika in a shallow dish or bowl. In a separate bowl, whisk the eggs. Pat the chicken tenders dry with paper towels.
Create!
Coat each chicken strip in flour, then dip it into the egg, allowing the excess to drip off. Dip the chicken back into the flour. Place the coated chicken strips on a plate.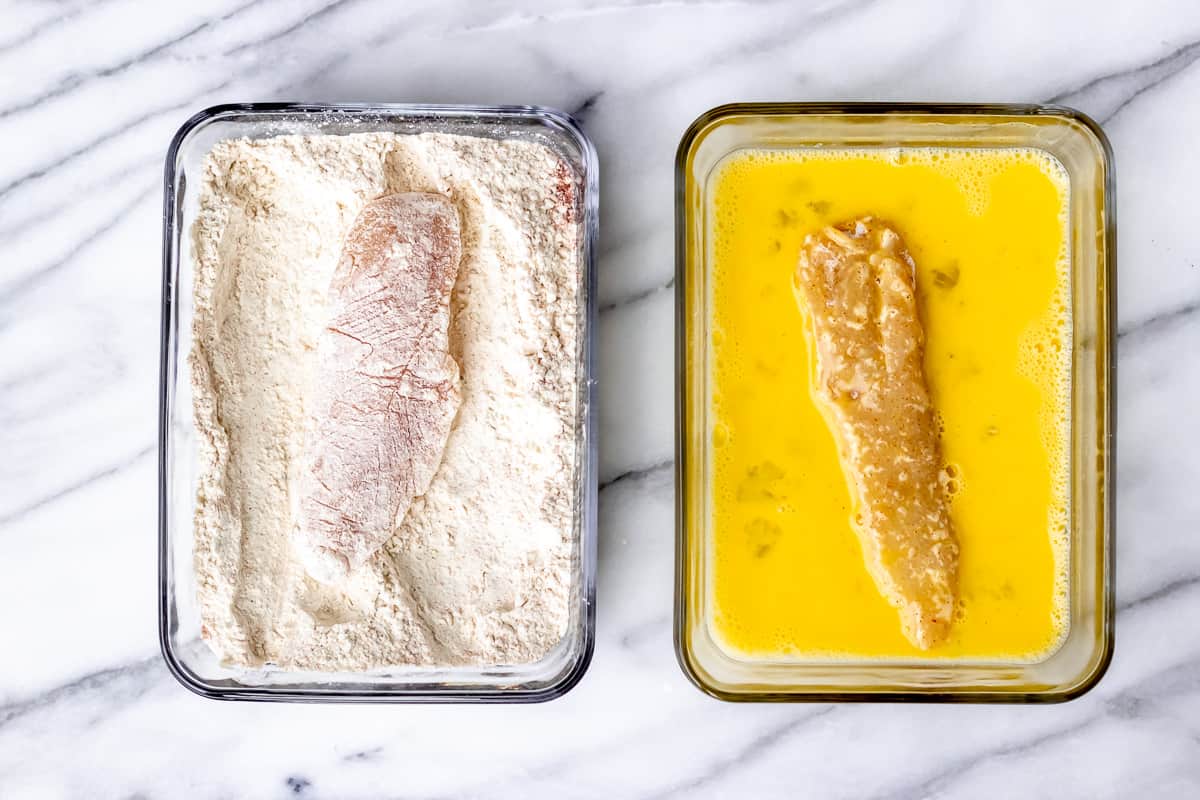 Heat oil on medium until hot and glistening. You only need enough oil to reach half the height of the tenders. Once the oil is hot, add the tenders. Cook them for 4-5 minutes or until they turn golden brown. Flip them and cook for an additional 3-4 minutes until they are cooked through and no longer pink in the center.
Transfer the chicken tenders to a paper-towel lined plate and sprinkle with salt to taste.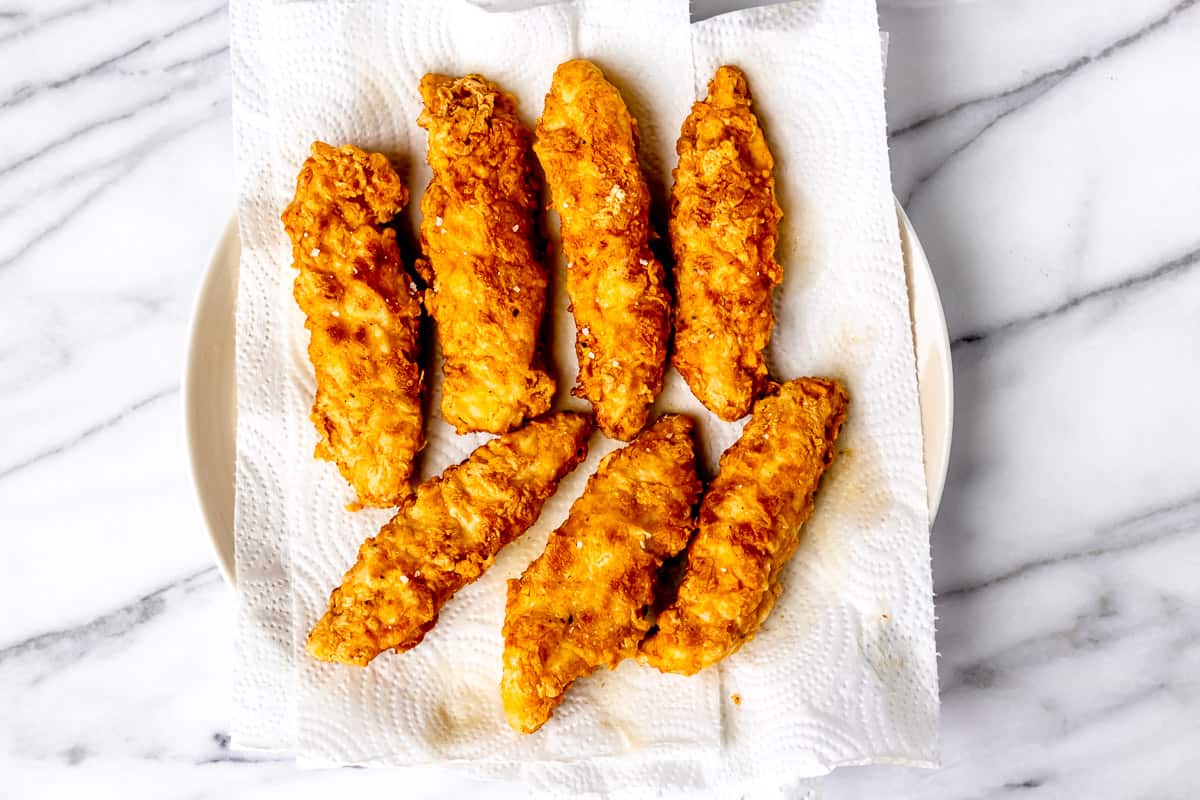 Present!
Serve the crispy fried chicken tenders with your favorite dipping sauces. They pair perfectly with classic Honey Mustard Dipping Sauce, ketchup, or any type of barbecue sauce. For a unique twist, try them with Raspberry Barbecue Sauce or Mango Dipping Sauce for a delightful combination of sweet and savory flavors.
Tips and Techniques
Here are some tips to ensure your chicken tenders turn out perfectly:
Pat the chicken dry before coating it in flour and egg. This will help the breading stick better.
Make sure the oil is hot before adding the chicken. If the oil isn't hot enough, the breading will soak up the oil and become soggy.
Store any leftover chicken tenders tightly covered in the refrigerator. To re-crisp the breading, simply reheat them in an oven or toaster oven. Consume within 3-4 days.
More Chicken Recipes
Love this Pan-Fried Chicken Tenders recipe? You're in luck! I have a variety of mouthwatering chicken recipes waiting for you. Follow me on Pinterest for more inspiration.
If you try this recipe, please leave a comment and star rating. I always appreciate your feedback. Enjoy your crispy and flavorful homemade chicken tenders!