Are you tired of ending up with soggy vegetables when sauteing frozen veggies? Don't worry! We've got you covered with some easy rules that guarantee a healthy and flavorful stir-fry. Plus, with countless vegetable combinations to choose from, you'll never be bored!
Embracing Change in the Grocery Aisle
Produce is usually the highlight of our grocery list, but times have changed. With the current situation, staying at home has become the new norm. This means we can't just run to the grocery store whenever we want. As a result, I've had to rely on my stash of frozen vegetables.
In the midst of panic shopping, I noticed the frozen fruits and veggies section was picked over with limited choices. Determined to make the most out of what I had, I thought of adding the frozen veggies to soups and sauces. However, using them in a stir-fry seemed more exciting.
The Key to a Perfect Stir-Fry
When it comes to stir-fries, there are a few essential rules I always follow:
Make sure all your ingredients are prepped and ready before cooking. Stir-fry is a quick process, and you won't have time to chop or prepare as you go.
Use a very hot skillet or wok. This is especially important when sauteing frozen vegetables.
Cook your rice in advance and refrigerate it. Dry rice works better in stir-fries than freshly cooked rice, which can turn out mushy.
Don't let the frozen vegetables thaw before cooking. They should go straight from the freezer into the skillet or wok.
The Perfect Ingredients for Sauteing Frozen Vegetables
To create a mouthwatering frozen veggie stir-fry, gather the following ingredients:
Assorted frozen vegetables
Cooked brown rice
Scallions
Ginger
Garlic
Soy sauce
Sesame oil
Rice vinegar
Red pepper flakes
Vegetable oil
The Sauteing Process Unveiled
If I were using fresh vegetables, I would typically start by heating the oil, adding the aromatics, then the vegetables, sauce, and rice. However, with frozen vegetables, we need to switch up the order.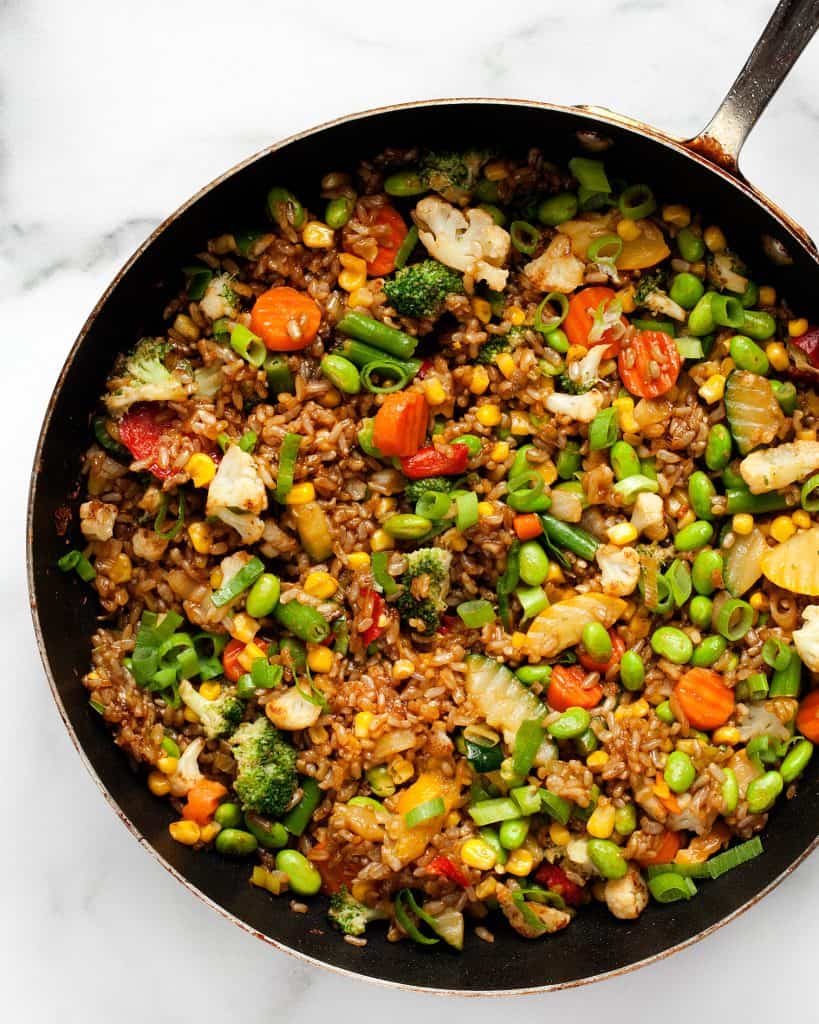 Begin by sauteing the frozen veggies in a skillet. Keep in mind that cauliflower and broccoli take a little longer to cook than peppers, peas, corn, or shelled edamame. To avoid overcooking smaller vegetables, consider buying individually bagged varieties whenever possible.
Once the veggies are sauteed to perfection, transfer them to a plate lined with paper towels. In the same skillet, add minced ginger, garlic, and scallions. In less than a minute, the fragrant aroma will fill your kitchen. Stir in cold brown rice straight from the fridge, followed by a flavorful sauce made from soy sauce, sesame oil, and rice wine vinegar.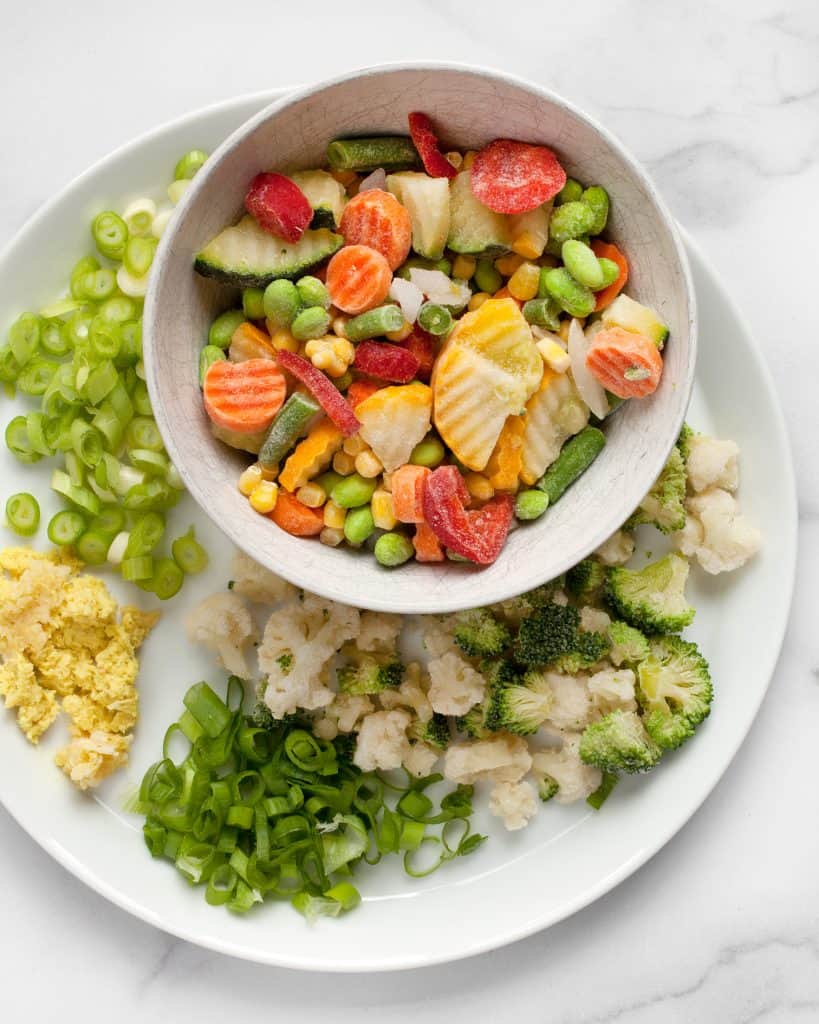 As the sauce bubbles away and gets absorbed by the rice, gently fold in the sauteed vegetables. The result is a satisfying and vibrant stir-fry that will tantalize your taste buds.
Choosing the Best Stir-Fry Veggies
Not all frozen vegetables are created equal. Some, like shelled edamame, corn, and sliced carrots, retain their bite even after being frozen. On the other hand, bell peppers, zucchini, and yellow squash tend to turn out softer. For the best results, aim for a balance of vegetables in your stir-fry.
So, the next time you find yourself with a bag of frozen veggies, don't settle for a soggy side dish. Saute them to perfection and enjoy a delicious and nutritious stir-fry that will satisfy your cravings. For more mouthwatering recipes and cooking tips, visit Takeout Food.