If you're a fan of flavorful seafood boils, then you know that the sauce is what brings it all together. That's why I'm here to share my recipe for the best homemade seafood boil sauce that will take your seafood boil to the next level!
The Secret to a Delicious Seafood Boil Sauce
When it comes to a seafood boil, the sauce is everything. It needs to be rich, spicy, buttery, and packed with garlic flavor. That's exactly what this Cajun seafood butter sauce recipe delivers. It's easy to make and pairs perfectly with your favorite seafood boil, whether it's a low country boil, crawfish boil, or an Old Bay crab or shrimp boil.
Making the Perfect Seafood Sauce
Making this seafood sauce is a breeze, and it only takes about 10 minutes. All you need are a few simple ingredients to create that perfect Cajun flavor that will elevate your seafood boil.
Ingredients for Seafood Butter Sauce
Garlic: Make sure you have fresh and peeled garlic for the best flavor. Feel free to add more garlic if you love that extra kick.
Unsalted Butter: This adds a rich and creamy texture to the sauce. I recommend using unsalted butter to control the salt level.
Olive Oil: You can use either regular olive oil or vegetable oil for this recipe.
Onion: Yellow or white onions work best in this sauce.
Old Bay Seasoning: This classic seasoning gives the sauce its signature taste and adds layers of complex flavors.
Chicken Broth: Opt for low-sodium broth to reduce your salt intake.
Lemon Pepper: Adds a refreshing and bright note to the sauce.
Paprika: This spice adds a fruity and slightly sweet element with a vibrant color. Smoked paprika works well too.
Cayenne Pepper: Adds a hint of heat with a distinctive fruity flavor.
Red Pepper Flakes: If you like it spicy, adjust the amount of red pepper flakes to your preference.
Lemon Juice: Gives the sauce a tangy kick.
Brown Sugar: You can also use regular white granulated sugar if that's what you have on hand.
How to Make Seafood Boil Sauce from Scratch
Start by adding butter and oil to a saucepan over medium-low heat.
Once the butter has melted, add the onions and sauté them until they're soft. Then add the garlic and sauté until fragrant.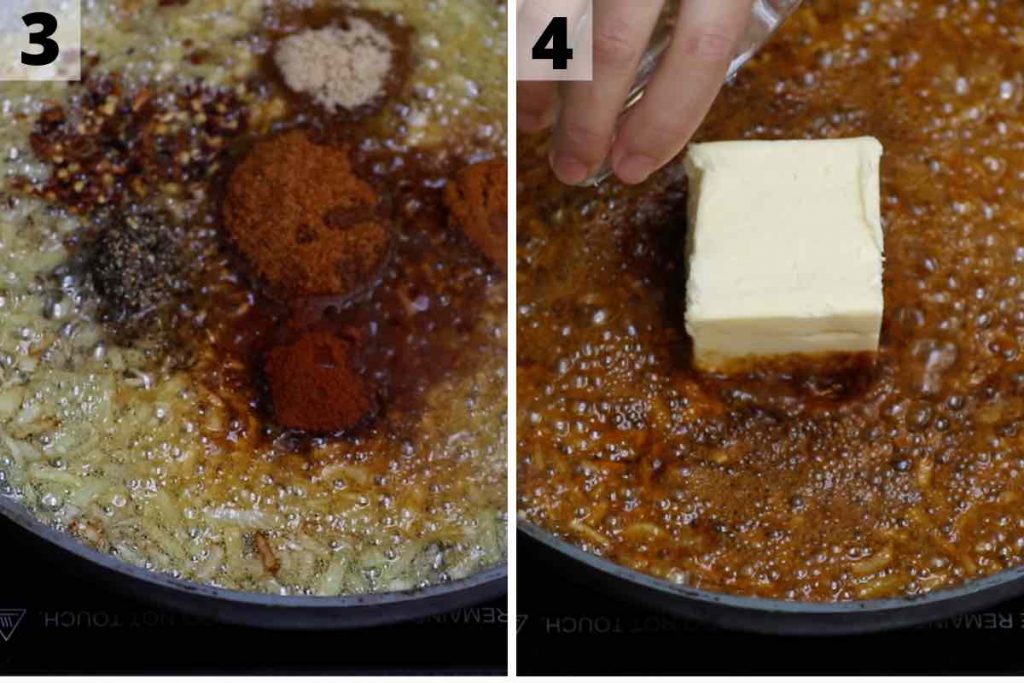 Now it's time to add the Old Bay seasoning, lemon pepper, paprika, cayenne pepper, red pepper flakes, lemon juice, and brown sugar. Mix everything together.
Turn the heat to low and add the remaining butter.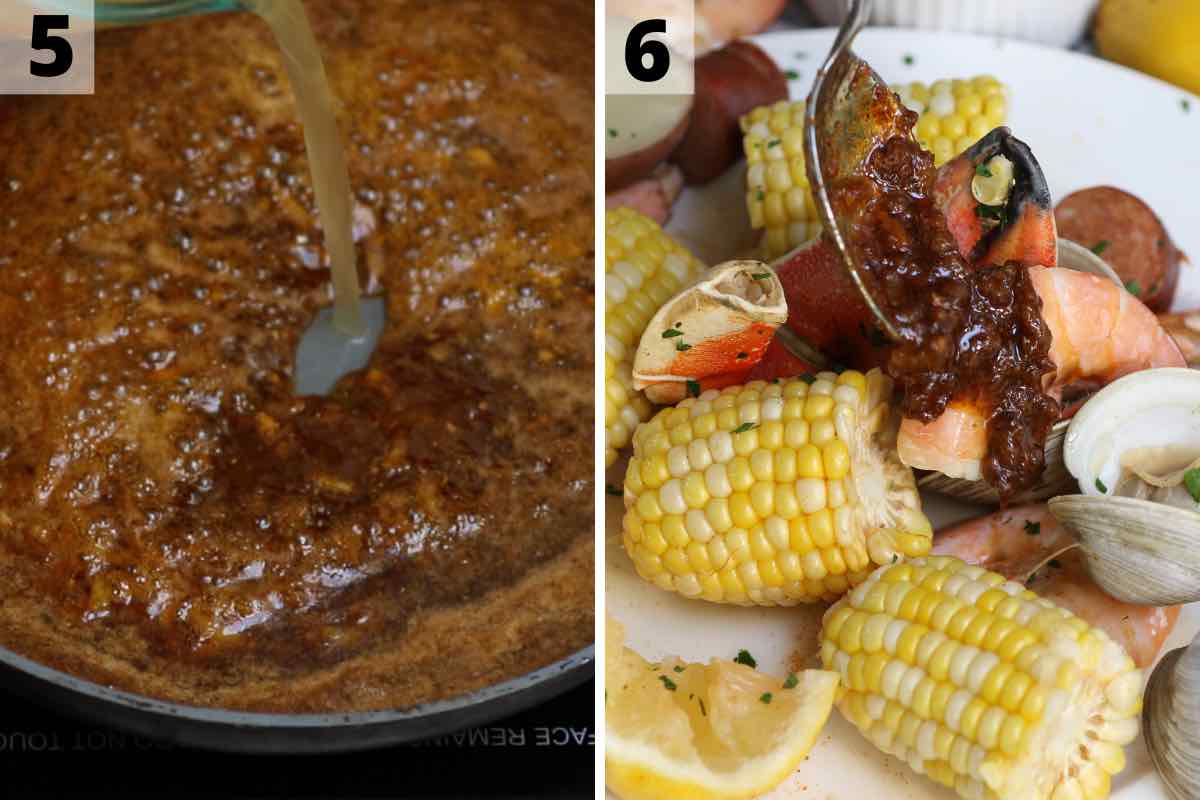 Let the sauce simmer until the butter is completely melted, stirring constantly. Then add the chicken broth and cook for a few more minutes until the sauce slightly thickens.
Remove from heat and pour the sauce over your favorite seafood boil or serve it as a dipping sauce.
Tips for an Even Better Seafood Boil Sauce
Here are a few tips to take your seafood boil sauce to the next level:
For a milder sauce, adjust the amount of cayenne pepper and red pepper flakes to your taste. The other herbs and spices will still make it flavorful.
Keep the heat on low and let the sauce simmer slowly to perfection.
If you prefer a richer sauce, feel free to add more butter.
Serve it with Your Favorite Seafood Boil and More!
This homemade seafood boil sauce is not just limited to seafood boils. It also makes a delicious dipping sauce for other dishes, such as crawfish boils, shrimp boils, salmon, parmesan pork chops, lamb chops, steak, crab legs, fish, and boiled lobster.
Ready to try making seafood boil sauce from scratch? Click here to find the complete recipe.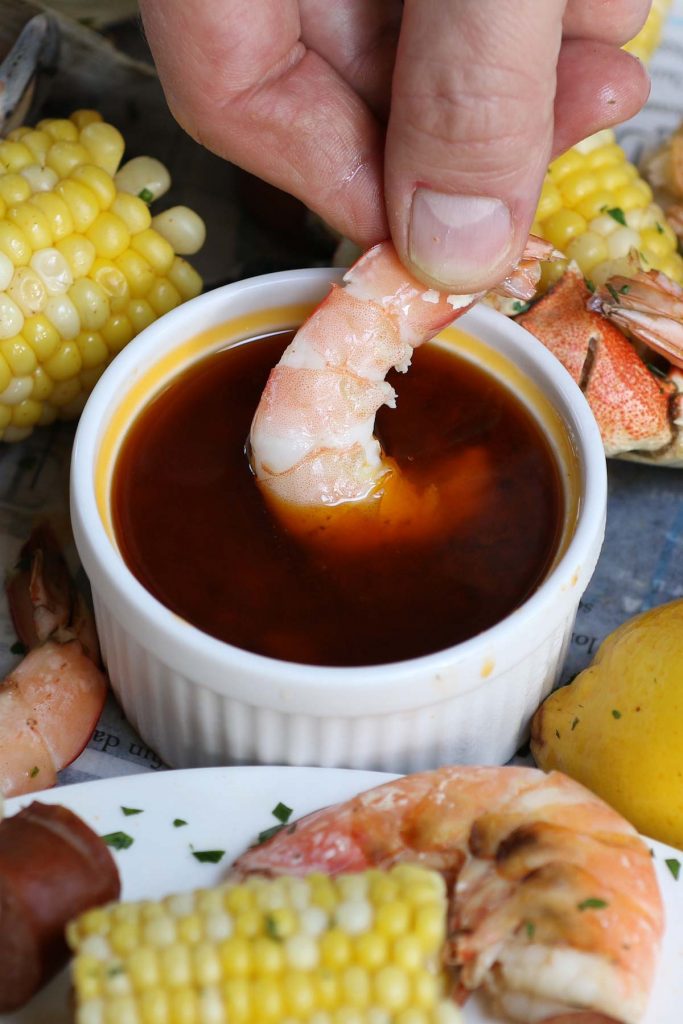 Explore More Seafood Recipes
If you're a seafood lover, make sure to check out these other mouthwatering seafood recipes:
Seafood Gumbo
Seafood Stuffing
Seafood Dip
30 Easy and Delicious Seafood Recipes
Now you have all the secrets to making the best homemade seafood boil sauce. Enjoy your flavorful seafood boil and don't forget to dip it in this delicious sauce!